We want to thank you for another great year. Thank you all for giving us a chance to help out!
This year we launched a new website complete with responsive design, a simplified workflow, and a new look (brand). We also improved letter/snap-pack delivery times, implemented automatic letter tracking, and expanded our mailing list options (including credit score data). Of course, even with all these changes, we continued to deliver the personal service you have come to know and trust from Zairmail.
We sincerely appreciate the opportunity and your trust. In the coming year we will add a new daily newsletter with plenty of tips and factoids designed to help grow your business. If you haven't signed up yet, don't miss a single issue DAILY Direct Mail Tips.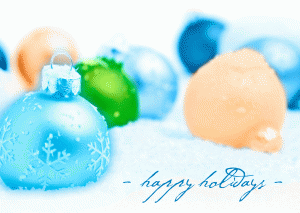 We will continue to work hard for you in 2016. We are always open to your feedback or suggestions regarding new features/services.
Happy Holidays from the entire Zairmail team!
Zairmail (www.zairmail.com) is the fastest and easiest way to send (real) postal mail. Give us a call anytime at 888.898.0066, we would be happy to help with your direct mail needs.